By C.M. Mayo www.cmmayo.com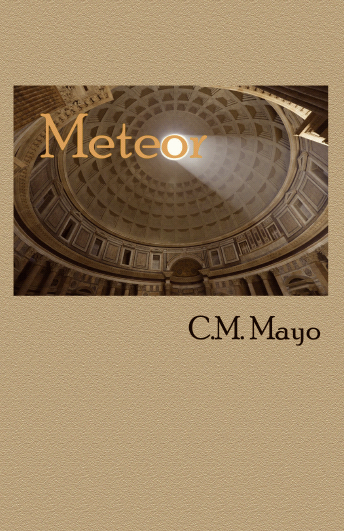 My book Meteor, which won the Gival Press Award for Poetry, and was orginally scheduled to be published in late 2018, has been delayed slightly; it will be out in early 2019. I'm thrilled to see the cover, designed by Kenn Schellenberg, and to announce that Meteor will launch at the Associated Writing Programs Conference in Portland, Oregon this March. If you're going to the conference, come on by my reading which will be part of Gival Press' 20th Anniversary Celebration, and also to my booksigning the following day in the AWP Bookfair (details below).
Check out Leslie Pietrzyk's interview with me about Meteor for her excellent blog, Work-in-Progress.
Visit Meteor's webpage here. All of the poems in Meteor have been published, but only a few are online, among them: "In the Garden of Lope de Vega," "Stay West" and "Bank."

I'd be the first to say many of these poems could be considered flash fictions, and in fact, a number of them were originally published in literary magazines (e.g., Exquisite Corpse, Gargoyle, Kenyon Review), as fiction. But as I like to say, it's all poetry– or at least, it should aspire to be.
March 29, 2019 Portland, Oregon
Associated Writing Programs Conference
Oregon Convention Center
7 – 10 PM
C.M. Mayo, author of Meteor, to participate in Gival Press 20th Anniversray Celebration Reading. More details to be announced.
March 30, 2019 Portland, Oregon
Associated Writing Programs Conference
Oregon Convention Center
Book Fair, Gival Press, Table # 8063
10-11:30 AM
C.M. Mayo will be signing Meteor.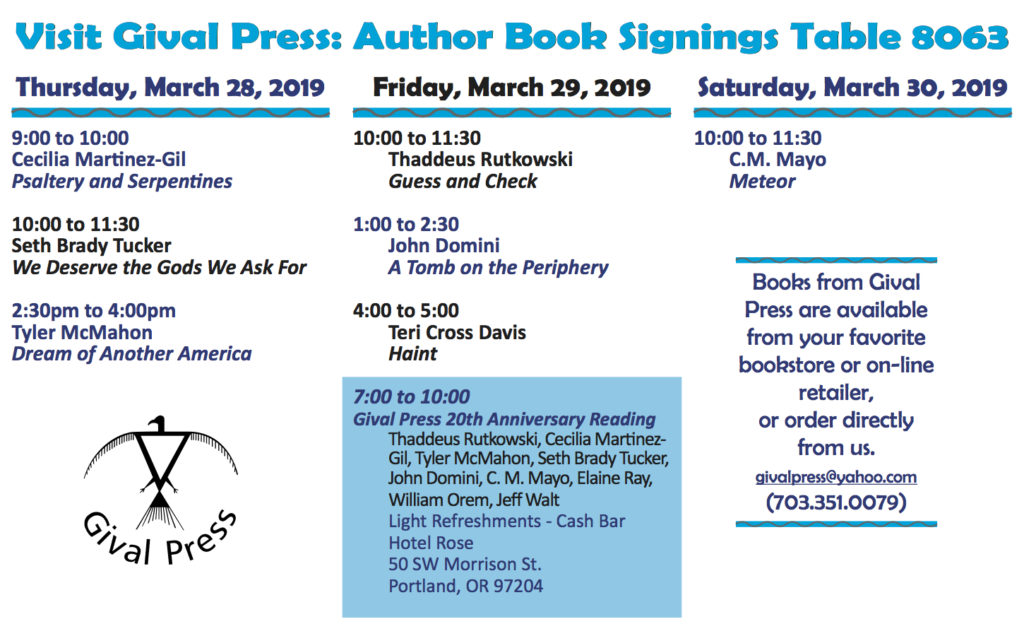 Yep, I am still at work on the book about Far West Texas. I aim to post a podcast apropos of that shortly, however next Monday's post– the month's fourth– is dedicated, as ever, to a Q & A with another writer: David A. Taylor, who will be talking about his intriguing Cork Wars.
# # # # #

>Your comments are always welcome. Click here to send me an email.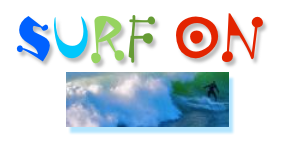 Typosphere, Ho! "Stay West" on My 1961 Hermes 3000
This blog is in-process of moving from Google's blogger platform to self-hosted WordPress here at www.madam-mayo.com. You can find the archives of "Madam Mayo" from 2006 to year-end 2018 here.