By C.M. Mayo www.cmmayo.com
Isn't just too too too tooooo much a-gurgling and churgling and over-arcing and under-the-rugging in this techno-kray-zee world? In the spirit of calming things down, this Monday I offer a wee but wicked poem, typed on ye olde 1961 Hermes 3000: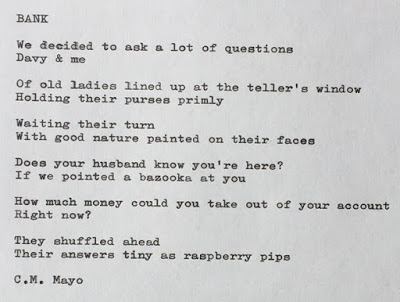 # # # # #

>Your comments are always welcome. Click here to send me an email.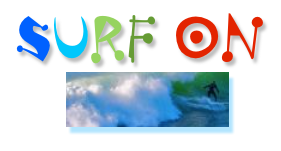 Consider the Typewriter (Am I Kidding? No, I Am Not Kidding)
Q & A: Mary Mackey on The Jaguars That Prowl Our Dreams, Bearing Witness, and Women Writers' Archives
This blog is in-process of moving from Google's blogger platform to self-hosted WordPress here at www.madam-mayo.com. You can find the archives of "Madam Mayo" from 2006 to year-end 2018 here.